A yoga fan can often be a somewhat annoying variety of person who talks of little else other than the amazingness of yoga. I am often one of those people ;) And also I can relate to being on the other side – the receiving end.
The proof is always in the pudding though, so there must be something to this yoga thing that creates so many passionate and vocal advocates. 
So Why is Yoga So Good That People Shout About it?
1. Yoga Builds Strength Whilst Building Flexibility
Most forms of exercise build muscles in a linear way – through repetition along distinct planes of movement. This tends to strengthen specific muscles, but whilst also shortening and tightening them. Tight muscles lose their mobility and are more likely to become injured. Also tight muscles have less potential – their strength becomes restricted as well as their movement. Think of it in terms of tight muscles have no where to go. Yoga build strength and flexibility simultaneously. So as the muscles become stronger, they also become longer, and have more potential for even greater strength. 
2. Yoga Opens Your Body
Along with the openness yoga creates in the body, comes sensations of lightness and freedom which feel inherently good. As human beings we like to feel free, unconstrained and able to express ourselves – spatially, physically, mentally and emotionally.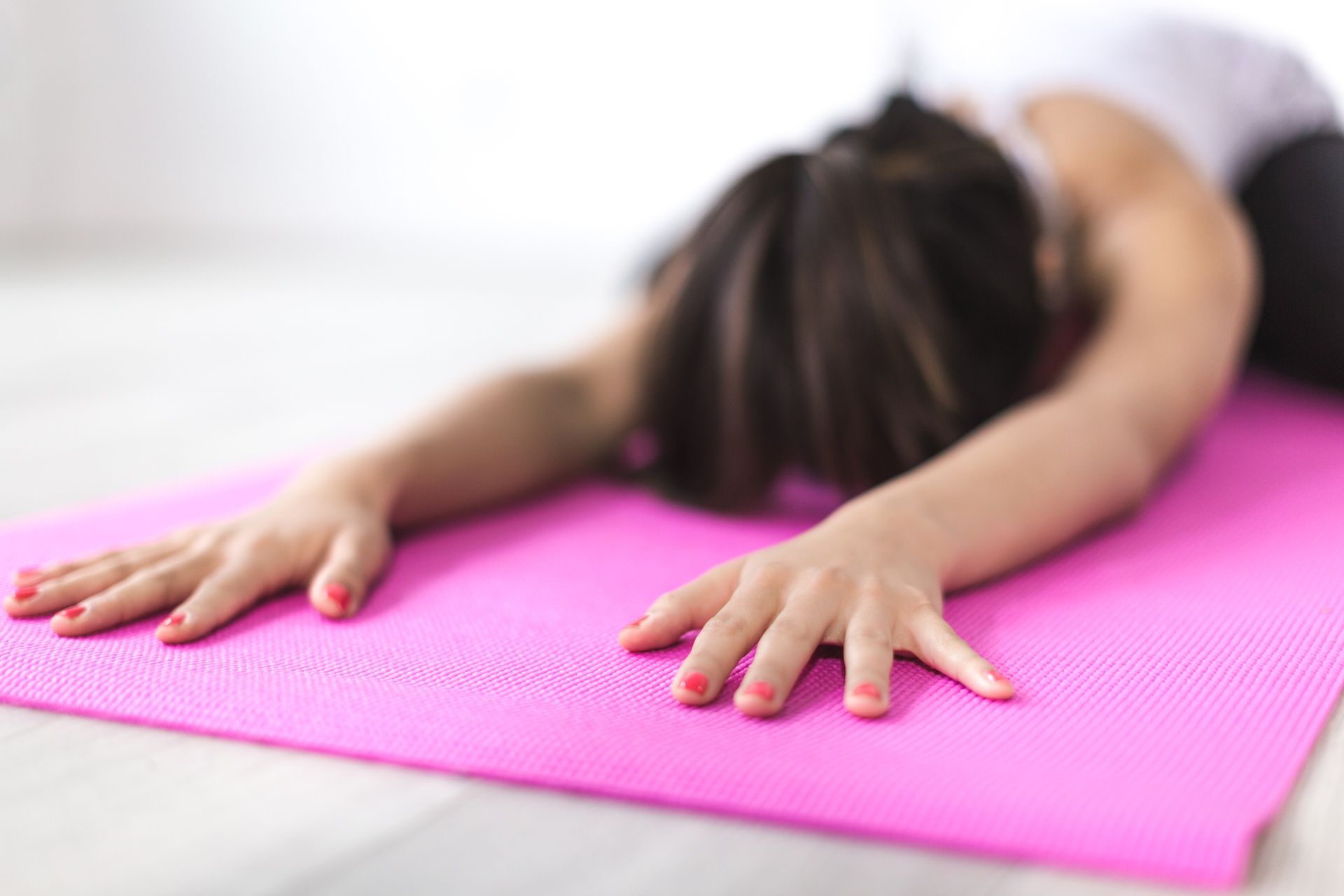 3. Yoga is a Great Form of Stress Relief
Yoga combines the release of feel-good chemicals in the brain which are brought about by exercise, with deep breathing and meditative qualities that calm the nervous system and send messages to the brain that it's safe to relax. This allows the body to let go of tension and to switch on its healing capabilities, which ultimately leads to a greater sense of wellbeing and a healthier you. 
4. Yoga Teaches You to Breathe
In my corporate life I don't think I breathed properly for 20+ years, and I remained in a highly stressed state for much of it. Through yoga I discovered new depths to my lungs and how it is possible to trick your brain and body in to feeling calm simply by deepening and controlling your breath. Discovering that your breath is a tool opens you up to relief from all sorts of situations where you find yourself anxious, overwhelmed, unable to sleep or even in pain. 
5. Yoga Releases Toxins as Well as Tension... Gently. 
Stretching and bringing blood flow, oxygen and nutrients back in to tight muscles not only feels great, but also helps clear toxins and unwanted waste so they can be cleared from your body. Your exhale is a huge method of elimination, and the deep breathing carries toxins from the body. Twisting poses also help literally wring the internal organs out, allowing them to be filled with fresh oxygen and nutrients upon release. 
6. Yoga is a Great Complement to Any Sport
Most sports tighten the parts of the body they use, and can create muscle imbalances. Yoga stretches out the tightened muscles and promotes recovery by draining the acids and bringing fresh blood flow, oxygen and nutrients. As yoga uses the big muscle groups as well as the deeper more subtle ones, yoga also helps bring balance back in to the body and create more strength and resilience throughout it. 
7. Yoga Develops Connection Between The Mind And Body
When the mind and body are more connected, there's generally a greater sense of harmony and ease in our lives. The body sends us signals constantly – through symptoms, gut feelings and sensations, but often we are too disconnected to pay attention. We tend to live in our heads and somehow see these messages as things we need to suppress or numb ourselves from. By building greater connection with our bodies we gain the ability to notice, interpret and respond to its messages, which is really important for our wellbeing.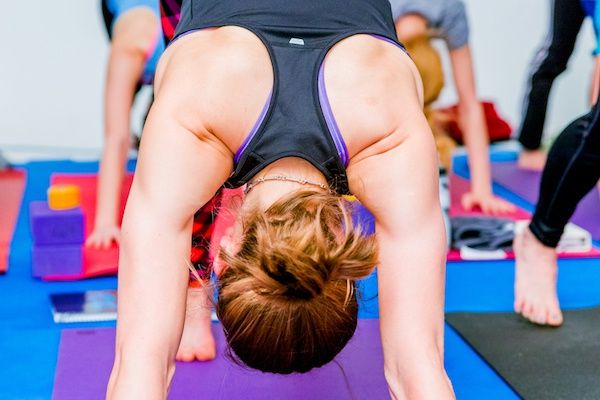 8. Yoga Teaches Us How Our Minds Work
Yoga really is a mirror for how we show up in our lives. If we struggle and force our way through poses, we generally struggle and force our way through life. If we check out in our poses, we tend to check out in life. And if we take ourselves out at the first sign of a challenge in yoga – whether that be a new pose we tell ourselves we can't do, or a deep pose that's held for an extra few breaths – we tend to shy away from challenge in our lives. Lack of self compassion on the mat equals lack of self compassion for ourselves in life. 
Yoga gives us a safe place where we can notice how we are without judgement, and learn to recognise our own traits in an unattached way.
9. Yoga Can Help with Depression
For many people, continuous mild depression and / or low-level anxiety are the price we pay for busy lives juggling work, social lives and family in an age of constant digital bombardment. Science is increasingly backing up the anecdotal evidence around yoga helping depression and anxiety. One recent study compared levels of GABA in those who practise yoga regularly compared to those who do an equivalent amount of walking. 
GABA is an amino acid that is vital for a well-functioning brain and central nervous system, and helps promote feelings of calm inside the body. Low GABA levels are associated with depression and anxiety.
GABA levels were found to be significantly higher in those who did yoga, and they also reported lower levels of anxiety, and better moods than the walkers. 
10. Yoga Can Help Move Trapped Energy and Emotions
This may sound on the woo side, but there is now much scientific evidence around how emotional trauma and negative feelings create chemistry which your body's cells take on, essentially trapping trauma in your body. As these now dysfunctional cells replicate, they create more dysfunctional cells which often eventually result in tension, pain, congestion or illness. Yoga can help release stuck energy in the body, allowing it to move and be released. When we talk about the hips being the emotional junkyard of your body this is what we are talking about.
11. The More You Practice Yoga, The More You Learn
Yoga is a lifelong practice and the more you practice, the more benefits you gain, and the more relief, release and freedom you find. There is always somewhere to go with it, whether that is being intrigued by some resistance that shows up in your body, or building the strength and flexibility for a new instagram pose.