Way back in the late 1990's – before Planet Organic, Wholefoods or the Organic and 'free from' sections in the supermarket - I started to explore complementary therapies, nutrition and a healthier lifestyle as a solution to Candidiasis and feeling generally tired and crappy. 
For those of you who are familiar with this feeling of 'crappiness', you know it's a pretty accurate description for a combination of symptoms, which all contribute to this barely-functioning, dragging-yourself-through-your-day feeling. The body is complex, so one issue often leads to another, and another, resulting in a picture of symptoms. We'll go in these specifically in a moment. 
Back then, diagnostic tools were limited, but food sensitivity and intolerance testing was available, so I took the dive. 
I remember the feeling of tension growing in my stomach, as I looked down the list of foods I was sensitive or intolerant to. I began panicking over what there was left that I could eat. 
The list of foods to cut out shocked me. The safe food list was small!
My life and diet was going to be very different. 
Milk, cheese, bread, cakes, chicken, soy, corn, aubergines, courgettes, tomatoes and garlic were all going to have to go. 
And that was just the start. 
I felt a wave of despair.
The reality was, the list was so large that I just couldn't cope with cutting everything out. So it took me about 10 years to fully remove dairy and gluten. I used to eat foods in full knowledge that there would be consequences later. But kind of like a hangover, the minutes of indulgence I enjoyed from a cake, somehow outweighed the days of bloating, joint aches, loss of energy, candida flare up, mood swings, spots and eczema that would follow. 
My situation isn't that rare. Theron Randolph - the father of environmental medicine and clinical ecology – states that approximately 90% of the US population have some kind of allergy or sensitivity. And 90% of this 90% don't realize that their symptoms are related to the food they're eating on a daily basis. Whilst the UK is normally a little behind the US in terms of scary statistics, the point remains that the occurrence of food sensitivities is surprisingly common, increasing, and is often a major contributor to feeling rubbish. 
I now realise I could have saved myself years of symptoms and suffering, if I'd just taken my sensitivities seriously, and treated my body with a bit more respect. 
How Do Food Sensitivities, Allergies and Intolerances Work?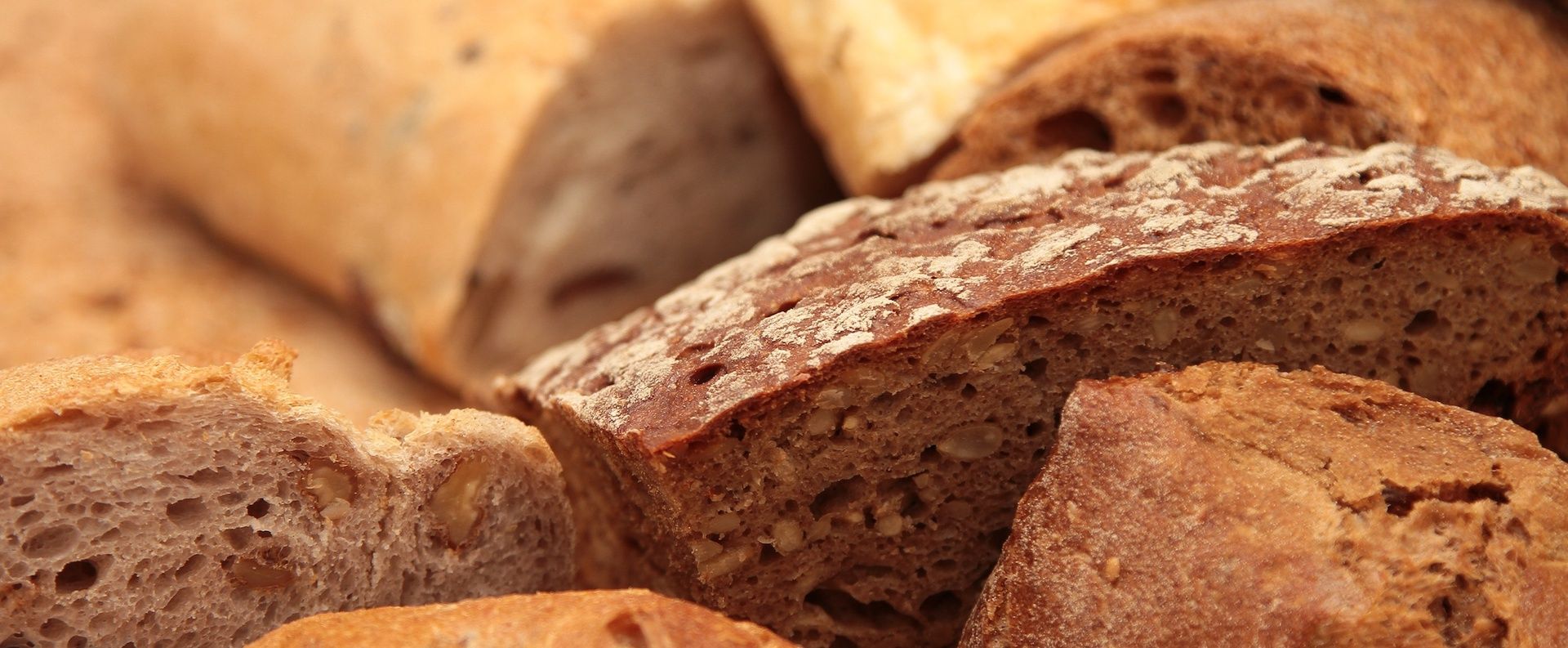 Without getting too technical, when you eat a food you're sensitive or allergic to, and you don't digest it properly, undigested particles permeate your gut wall and enter your blood. These particles don't belong in your circulation, so an immune response is created and antibodies rush to the scene. The severity of the allergic symptoms can range from anaphylactic shock (think peanut or shellfish allergies), through to less extreme issues with breathing, the skin or digestive discomfort. 
With an intolerance, there is no antibody reaction, but the body reacts to the food, creating symptoms like bloating and abdominal pain.
For example:
An allergy to casein, the protein in cow's milk, brings on an immune response.
Whereas the inability to digest the sugar in cow's milk – lactose - causes excess fluid in the gut resulting in abdominal pain and diarrhoea. This is lactose intolerance. The lactose does not create an immune response, but the body can't handle it. 
So How Do You Know If You Have a Food Sensitivity or Intolerance?
The intensity of reaction to foods can vary, but here are common symptoms of food sensitivities and intolerances.
1. Extreme Food Cravings
When you feel you literally can't live without a food, or feel addicted to it, it's a warning sign. When our body has an immune response to a food it creates antibodies. These antibodies then literally create a craving for that food, as they want to get to work and do their job. It's not until these antibodies have gone through their lifecycle, that the craving passes.
2. Stubborn Weight
When you've tried different diets, eat "pretty healthily," exercise regularly but still can't seem to lose weight, this may be a sign of toxicity or food intolerance. 
When you eat foods that your body is intolerant to, your body becomes internally inflamed. Inflammation causes you to hold on to weight regardless of how few calories you're consuming or how much exercise you're doing.
3. You're Overly Sensitive
Runny nose, dry or itchy eyes and sinus congestion are all signs of seasonal hay fever. If you have allergies or sensitivity to pollen or house dust all year round, this may be the result of a food intolerance making you overly sensitive.
4. You Feel "Puffy"
Alcohol can cause this and so can foods you're sensitive or intolerant to. You can see and feel puffiness in your face, fingers and body. This is a result of inflammation in your body, which results in water retention, and visible swelling or puffiness.
5. Low Energy and Fatigue Even After a Good Night's Sleep
It doesn't matter how much you sleep, your energy levels never seem to pick up and you never get that buzz that comes with being healthy. 
When you're sensitive or intolerant to foods, your inability to digest them means you're not getting the energy from them. Your body is also using energy and working harder to eliminate them and deal with their impact, which leaves you feeling depleted.
6. Moodiness, Brain Fog, and Headaches
When concentrating is difficult, your thinking lacks focus and clarity, and you feel a mental dullness, this can be the result of food sensitivities and intolerances causing inflammation in your brain. Just like food particles can pass through the wall of your intestines, they can also pass through the blood-brain barrier in to your brain, where they cause inflammation. 
7. Joint Pain
We've established the immune response causes inflammation in the body. Immune complexes love to settle in the joints where they cause pain and stiffness. 
8. Acne, Rosacea, Dark Circles
As the biggest organ of your body, your skin will often give clues to issues on the inside. Skin issues like rashes, eczema, itchy ears, rosacea, acne, and even dark circles under your eyes are all clues to unrest within. 
9. Gas, Bloating and Constipation
The digestive system is often the first place the symptoms of an intolerance or sensitivity show. When you feel distended and uncomfortable after a meal, and it's not just from over-eating, it's time to look at what's causing a reaction. 
10. Irritability, Moodiness, Anxiety and Depression
The inflammation in our brains and bodies that results from food sensitivities and intolerances not only upsets our emotions, but also our hormones. This can imbalance our emotional state and make us more volatile or push us towards less positive emotions. 
We often put these kind of symptoms down to ageing or wear and tear. We write them off as a normal part of the ageing process, the dilapidation of our bodies, and our hectic 21st Century lifestyles.
But even a few days of eliminating the offending foods can have transformative results very quickly.
Diagnostic and testing tools are great, but they can be flawed and not detect foods that cause symptoms even at very low levels. In my view, your body tells you everything you need to know, you just need to listen. The most effective method for allergy or sensitivity testing is to eliminate foods from your diet completely. Once you have a clean slate, you can reintroduce certain foods into your diet to see if your symptoms return. 
Our 14 Day Cleanse Program can help you identify and heal from food intolerances and sensitivities.
It includes a hypoallergenic elimination diet, plus 5 day guided re-introduction period for the main food offenders.
If you liked this blog you may also be interested in:
- Which Food Should You Always Buy Organic Even On A Budget?
- What is Epigentics and How is Epigenetics The Key to Vitality and Health?