Capture the Immune-Boosting Power of Oregano Essential Oil
The longest part of preparing this delicious immune-boosting super-simple sauce is boiling the kettle and soaking the sundried tomatoes! Oregano is one of the most powerful immune-boosting herbs and its essential oil is potent in both its flavour and immune supporting capabilities. Raw garlic is antimicrobial, antiviral and antifungal so will fend off invading cold and flu bugs.
And, they'll leave your dishes tasting like they're straight from the heart of Italy. 
Why raw?
When you're sick, or fighting off colds and flu, your body needs as much nourishment and support as possible. Cooking destroys nutrients and I wanted this sauce to be as immune-boosting and nutritious as possible. The heat of whatever you're serving it with will help warm it through, without damaging or destroying the nutrient benefits.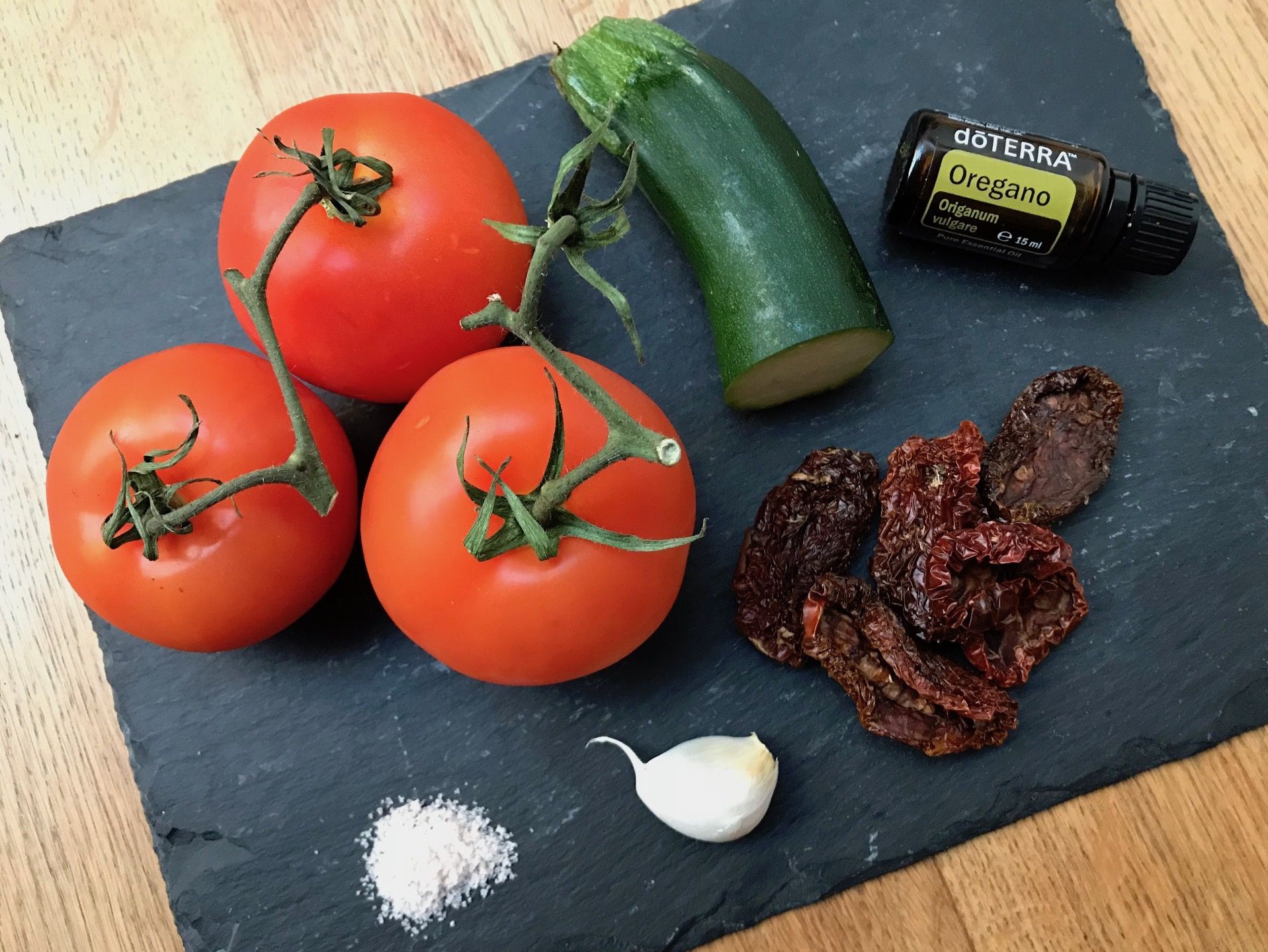 Raw Tomato Sauce Ingredients
These quantities create a hefty portion of sauce - enough for 2. If you prefer it as a soup, it will serve 1.
3 organic tomatoes
5-6 sundried tomatoes (soak in boiling water)
2 small or 1 large clove of garlic
Couple of inches of organic courgette (this is entirely optional, and only included because I don't miss an opportunity to add an extra veggie to anything! You can also add half an organic red or yellow bell pepper for extra vitamin C and phyto-nutrients)
2 drops of d'oTERRA oregano essential oil (don't scrimp on quality here! I use d'oTERRA becasue I know their oils are pure and ethical, and good enough to ingest)
Good glug of organic olive oil. I also added an optional dessert spoonful of Hemp Oil to add some Omega 3 and 6 Essential Fatty Acids
Large pinch of Himalayan Sea Salt (don't use table salt as there's increasing evidence of micro-plastics being found in it, and it's mineral profile is lower)
Simply chuck it all in a blender and blend until smooth. Add more salt, oil, or oregano to get the flavour and consistency you like. It really is as simple as that! 
How to eat it
Stir it though freshly cooked gluten free pasta or sea spaghetti, or serve over greens like broccoli or green beans. It's also great with Salmon or white fish.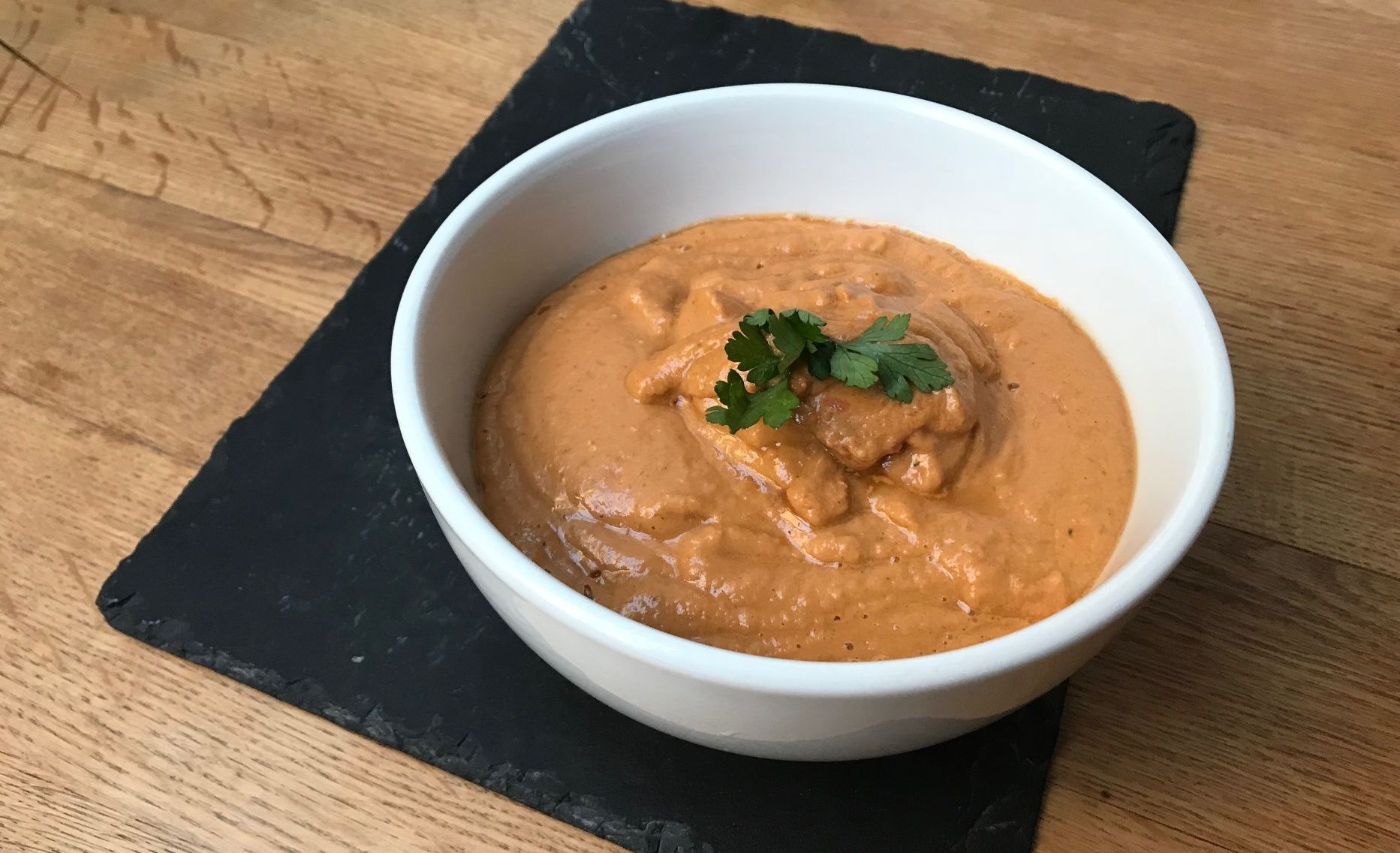 More Resources
If you're interested in knowing more about how to integrate high quality essential oils in to your lifestyle, check out our essential oils workshop.
For more tips on natural cold and flu remedies, read this.
If you want to check out D'oTERRA's essentail oils, click here