It's hipper than ever to be healthy, and "organic" and "natural" labels are all over our foods. So does being natural or organic matter, and if it does, which are the foods we should make sure are organic even if we're on a tight budget?
What do "Natural" and "Organic" Mean on Food Labels?
"Natural" on a food label means very little. "Natural flavour" and "natural colour" simply means that the ingredient was derived from something natural, at some point in its existence. The ingredient could have been manufactured in a lab – and chemically treated in the process - and have very little relationship to its original natural state. 
So be aware of "natural" labeling. It's a generic term which allows food manufacturers to put stuff in your food, that you might not be that happy about if you care about what you put in your body. 
"Organic" means the items or ingredients have been farmed organically, which means without the use of synthetic chemical pesticides or herbicides, genetically modified organisms or chemical fertilizers. 
As well as being cleaner on the chemical front, organic farming tends to be more responsible, so the soil the plants are grown in is likely to be less depleted and have a higher mineral content. Plants take up the minerals from the soil, so this means that organic plants tend to be more nutritious than their non-organic counterparts.
So organic products are a good choice for higher levels of nutrients and lower levels of chemical nasties - as a general rule. Things aren't always that simple, though, so read on.

Why Does Organic Food Cost More?
To be labeled Organic, at least 95% of a product's ingredients must be organic. 
Organic farmed foods must meet certain criteria relating to more sustainable and environmentally friendly farming practices, and reduced pesticide exposure. The specifications address things like soil quality, animal-raising practices, pest and weed control, and use of additives. 
In order to get produce certified organic, farmers must show that it was grown in soil that has been free of prohibited substances, including most synthetic fertilizers and pesticides, and sewerage sludge (eurgh), for the required number of years. Farms must implement crop rotation, make efforts to minimize soil erosion, and have buffer zones surrounding crops, so that any prohibited substances used nearby do not contaminate organic crops, soil, or water. The farming and food processing plants must keep detailed records that describe all the production and handling of food carried out. And regular audits must also be submitted.
And last but by no means least, a license is also required.
And all this doesn't mean no synthetic pesticides or herbicides are used, only that certain ones are allowed. So always wash your fruit and veggies whether organic or not. 
In the case of meat, organic means the animals were "raised in living conditions accommodating their natural behaviors (like the ability to graze on pasture), fed 100 percent organic feed, and not administered antibiotics or hormones." (Except when sick or medically necessary). 
If you follow the train of thought that
(a) you are what you eat, and
(b) a happier animal has healthier internal chemistry than one living in unnatural, cramped and stressed conditions...
Then an organically reared animal will be both more nutritious and less toxic to your body.
But getting back to the question of expense, organic farming requires more effort, space and regulation than non organic, which means greater costs and less economy of scale… all of which are passed on to the consumer. 
Is Organic Food Healthier Than Non-Organic?
Yes, organic food is undoubtedly cleaner and therefore less potentially toxic than its non-organic counterparts. But is it more nutritious?
In theory yes. But it's not quite that simple.
In organic farming, greater care is taken of the soil, which directly impacts the nutrient content of the plant, or the animal that eats it. However, with any food that is picked before it's ripe, refrigerated and transported across the world, the nutrient content diminishes at every step.
Think of it as a sliding scale of nutrient value:
Fresh, local, in season, organic food will most likely have higher nutrient content than imported organic items. 
An imported organic item grown on good quality soil, should have a higher nutrient content than an imported item grown non-organically.
Anything processed loses nutritional value, whether organic or not. So fresh will have a higher nutrient content than processed.
Junk food is always junk food. And when it comes to baked goods and snacks like cookies and crackers whether the flour and sugar is organically sourced or not, sugar is sugar and flour is flour. (More on the impact of these on your body another time).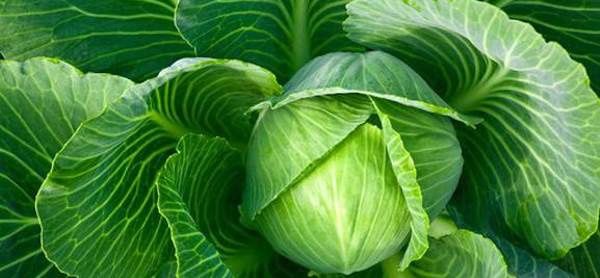 So What's the Bottom Line…
Which Foods Should Be Organic and Which Foods Don't need to be organic?
It's not always possible to get organic options, and if you're on a tight budget, organic is not always affordable. So my advice is to do the best you can in any circumstance.
As a general rule, and in an ideal world, fresh organic is preferable to non-organic.
But in the real world, use this guide to choose when it's most important to buy organic.
Most fruits and vegetable have a thin skin that we eat, which means we're eating whatever's on it, too. Washing doesn't guarantee removal of pesticides, although soaking in salt solution is most effective. So thin skin = go for organic.
Where the fruit or veggie has a thick or tough inedible skin, then it acts as more of a barrier to pesticides, so the fleshy part we eat has less exposure. For example avocado, banana, and melon. So non-organic is less of an issue.
Foods You Should Aim To Buy Organic
If you can, make sure you buy the organic options of these fruits and vegetables.
Strawberries
Apples
Nectarines
Peaches
Celery
Grapes
Cherries
Spinach and leafy greens including kale
Tomatoes
Bell peppers
Tomatoes
Cucumbers
Sugar snap peas 
Potatoes
Blueberries
The Clean 15
If you're on a budget these are the foods to consider for the cheaper non-organic option: 
Avacados
Sweetcorn (most corn is GMO though)
Pineapples
Cabbages (remove outer leaves)
Frozen peas / podded peas
Onions
Asparagus
Mangoes
Papayas
Kiwis
Aubergine
Grapefruit
Melon
Cauliflower
Sweet Potatoes
Remember, wash everything – organic and non-organic.
Don't Stress – Just Do The Best You Can
The most important thing when shopping, and eating, is to do the best you can. Fresh, local, in season organic food is best. But eating imported non-organic fruits and vegetables is better than eating no fruits or vegetables at all. Think of organic as a preference or bonus, rather than a rule, especially if your budget is tight, or your access to organic options is limited. 
If you're interested in eating clean, nourishing your body and optimising your energy, you may be interested in these blogs:
- What is Epigentics and How is Epigenetics The Key to Vitality and Health?
- 11 Surprising Natural Remedies For Colds And Flu